We are proud to introduce you a group of wonderful individuals, who are here to provide you with the best event experience!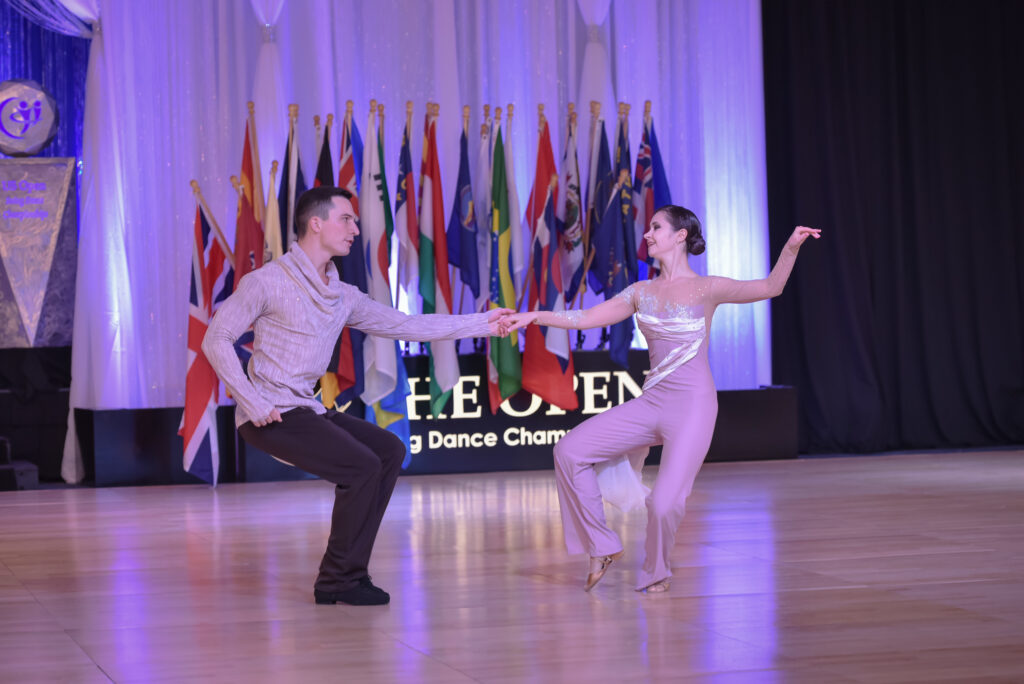 Semion Ovsiannikov & Maria Elizarova
Semion and Maria were the first Russians to ever get to US Open Classic finals in 2016, 2017, 2019. They also got the second place at The Open Classic finals in 2018. Their partnership emphasizes technique, musicality and connection. They love the possibilities for communication and dialogue between partners during every dance, and seek to help their students discover this incredibly fun aspect of WCS.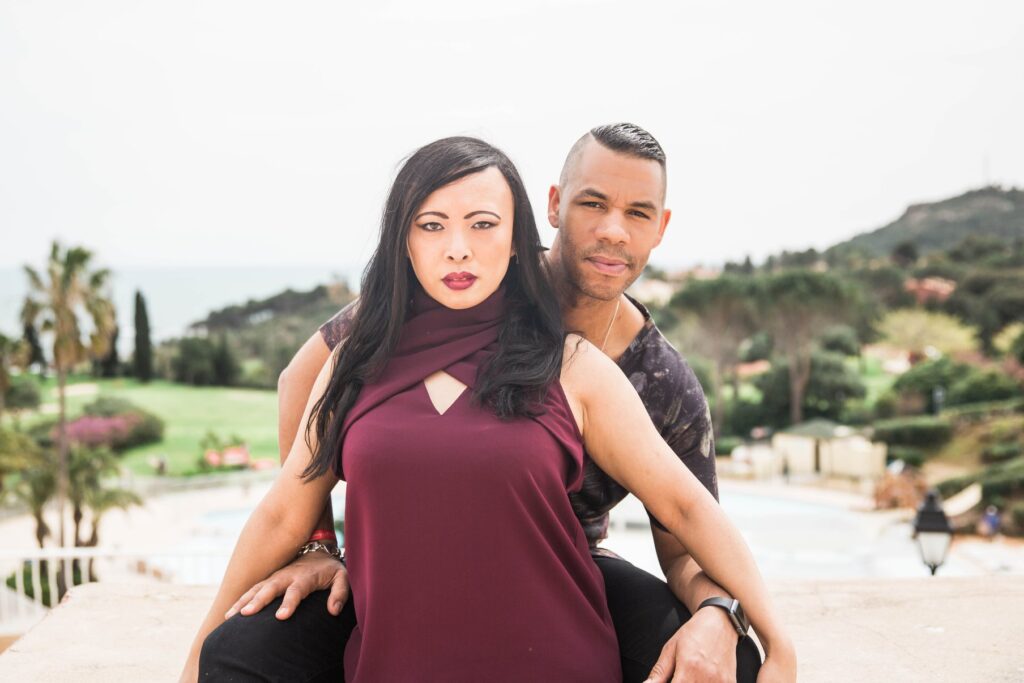 Paul Warden and Coleen Man, both from London, UK, have come together to form House of Gay-asia. Individually they both have years of WCS dancing and teaching experience but in the last 5 years have partnered to bring this wealth of knowledge and creativity together. With Paul's line dance background and Coleen's training in ballet, jazz and tap, they bring a unique style to WCS. Together they have an amazing energy and flair for this dance sprinkled with a little lot of House of Gay-asia sass. You better work!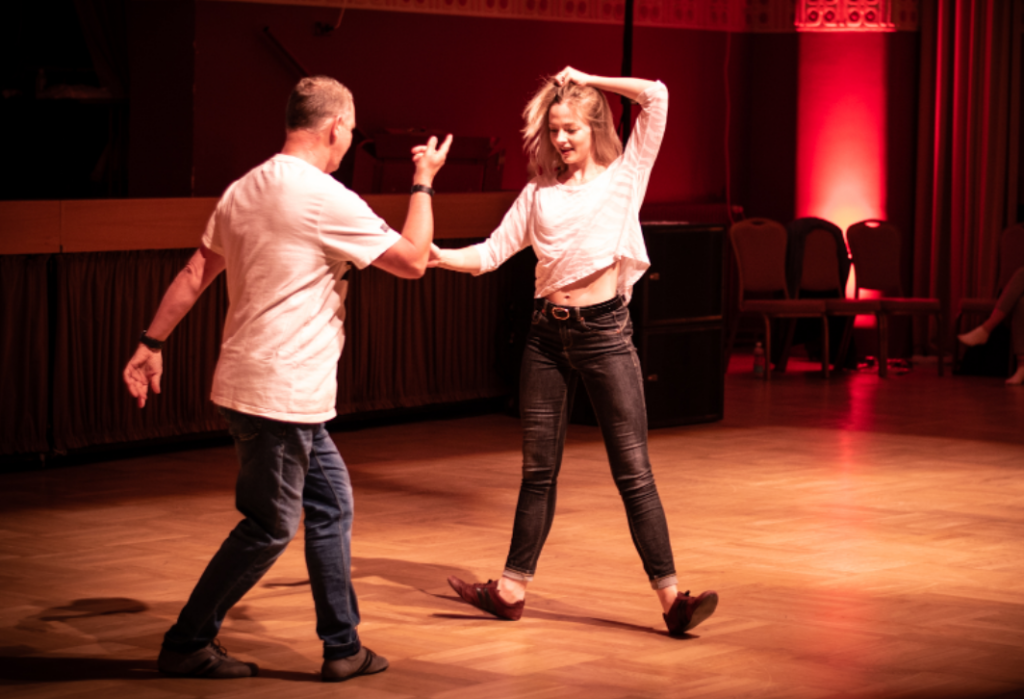 Chuck Brown & Lauren Jones
Chuck Brown is a current Champion level competitor with over 20 years of experience. He is one of the most sought after instructors/coaches in WCS. His teaching methods have produced some of the fastest moving and successful dancers in WCS. He is an incredibly passionate and tough technical teacher who cares deeply about his student's dance goals as well as their friendship – it's evident in his workshops and private lessons. He pours his heart into his job and many people around the world say that his passion, knowledge, spirit, and love for helping people is one of a kind.
Lauren got into West Coast Swing back in 2011 aged 19 thanks to her wonderful mum but moved to Vietnam shortly after. 5 years later, she scooted over to Singapore, fell in love with WCS again as well as the community there and social danced her heart out before making her way through Europe in 2019. WCS has her hooked. She loves the balance between connecting with a partner on the floor and the freedom of self-expression, all to a wide range of music genres.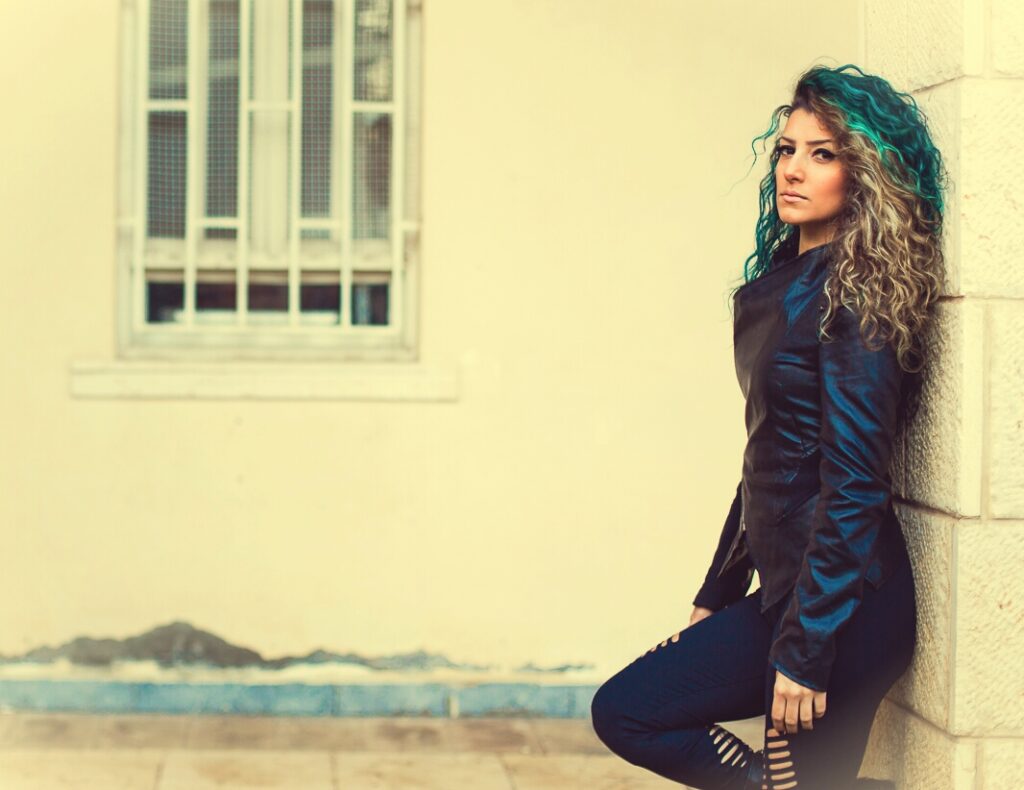 Karin Kakun has been dancing all her life. She holds a university dance degree and has now taught dance for more than 14 years. She teaches WCS, Hip-Hop, stretching. She also choreograph and performs. Before starting dancing WCS, she was the Israeli salsa champion.
Karin started her WCS career in 2014 and from the first moment she fell in love. She is now competing both in All Star and Champion divisions and teaching in Israel, where she directs a West Coast Swing school. She actively travels and teaches all around Europe.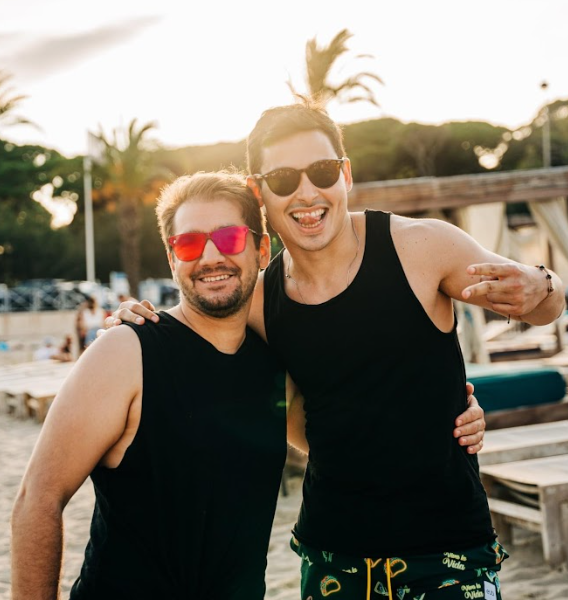 João Parada &

Ludovic Pelegrin Pardou
Ludovic has taken his first dancing steps at 10 years old, when he first learned rock'n'roll. His attraction into Swing dancing enabled him to discover West Coast Swing in 2010. He also competes to many competitions where he regularly places into the top 3. After contributing to spread West Coast Swing within its area (in France), he is now giving few workshops across France and Europe. Thanks to its knowledge & skills in a variety of dances, he is known for his amazing musical knowledge, his structured and concise teaching and his great generosity.
Joao has been dancing since the age of 8, when he entered in a German folk dance group. It was only in 2012 that he got to know West Coast Swing. He completely got addicted to the dance, especially because of how creative and musical it could be. He is really passionate about WCS and loves to bring all his dance background to help the students in the best way possible.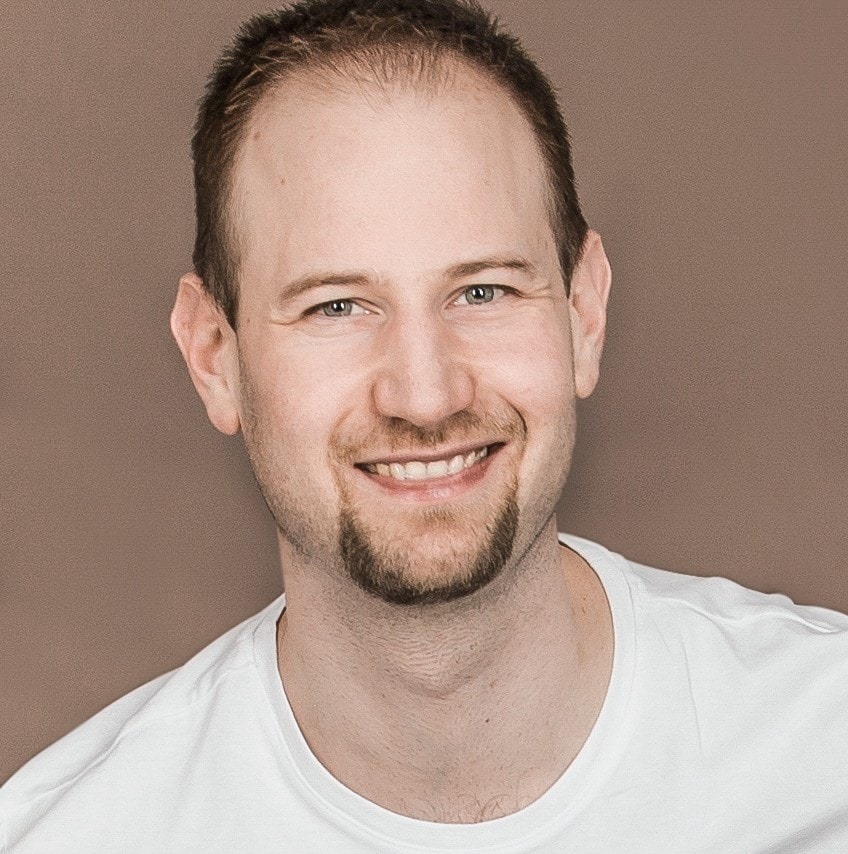 Attila began his career in dancing as a ballroom dancer. He taught latin and standard dances for years, however, after fifteen years, due to the birth of his first child, Alexa, in the possession of numerous Budapest and Hungarian Championships, he retired.
He was never able to part from dancing completely, always yearning to be back on the dancefloor. In 2013 he met West Coast Swing and soon became addicted to it. Recognizing the different aspects of ballroom dancing and West Coast Swing, this dance became his passion, mostly because of its endless possibilities and freedom. Attila was unable to let competing go either, so in 2014 he attended his first competition, and in three years time he made it to the prestigious All-Star category.

He is currently teaching both in Hungary and in foreign countries for groups and private lessons, dance is a part of his everyday life.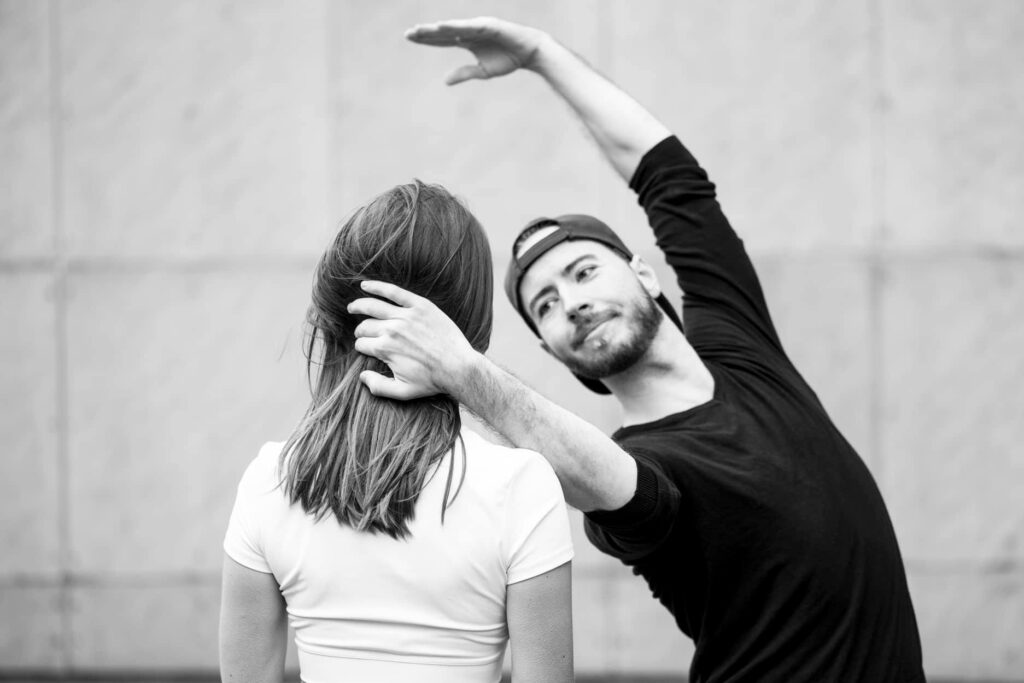 Attila started dancing at the age of 15. He quickly became interested in dance sports and started competing in International Latin American style.
In 2017 Attila was introduced to West Coast Swing and instantly fell in love with the dance. The ability to improvise and interpret music spontaneously was something he always felt was lacking in the ballroom dances. Filled with motivation, he started competing in WCS at his first event and reached the All-Star division 2.5 years later – each competition surrounded by massive amounts of social dancing.

"Sharing my passion and knowledge with other dancers means not only teaching but also learning for myself – and it is as rewarding as it gets."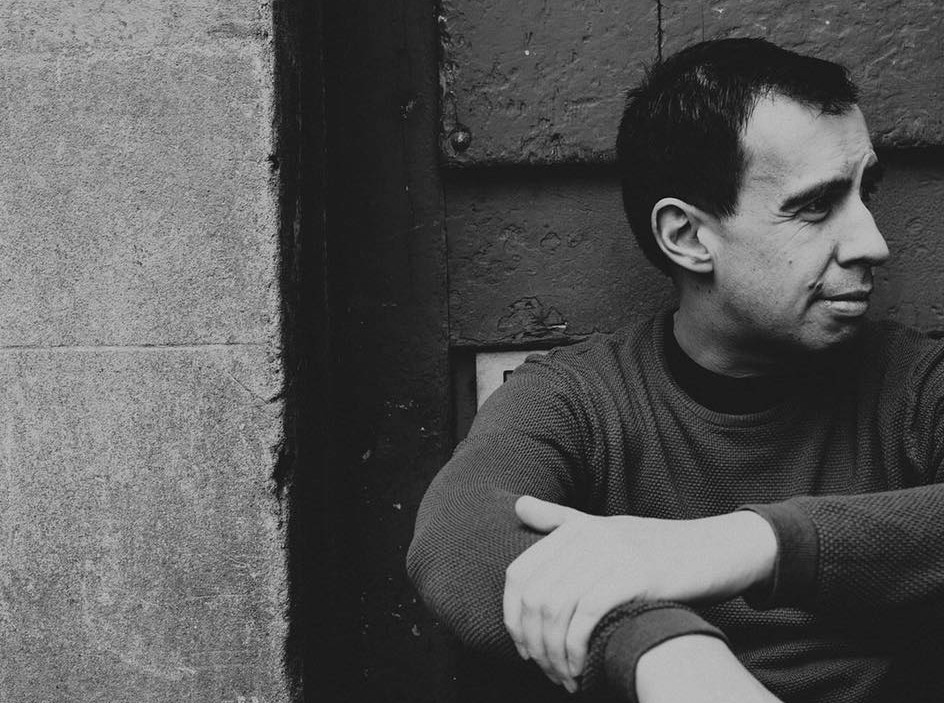 Head DJ - Justin Petersen
Justin loves to DJ for you, he loves the community that supports him so much. He says 'if it isn't for you – I wouldn't be here now'.
He worked for a lot of major TV and radio stations across the world and still helps them out occasionally. His WCS playlist (#WAList Monthly) that nearly 3 years old and has nearly 40 hours of music on it!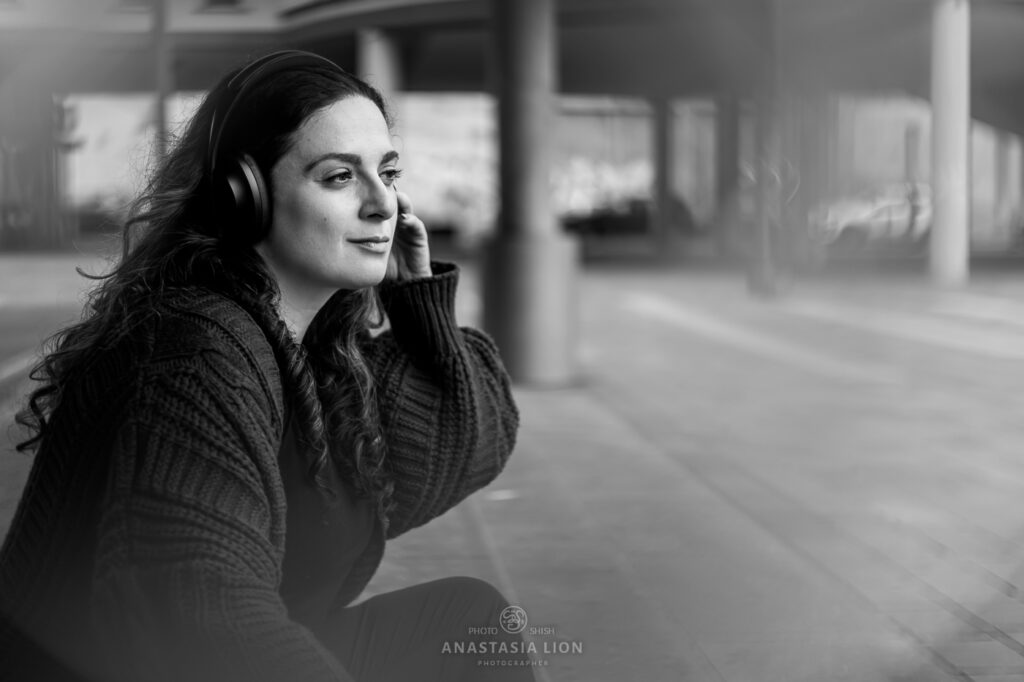 Assistant Head DJane -
Tana Abeni
Tana is DJing for her local community since 2016 and around Europe since 2019. She builds their sets on the go, letting the audience's reactions guide her through different genres and energies.
She is crazy excited to come back to Westie Spring Thing, and to connect once more with the lovely human beings attending! 
Scoring, live stream, video